SEPTEMBER
WELCOME COFFEE  - view gallery
September 26th  -- Home of Karry DiTomaso
OCTOBER
BOARD MEETING
Tuesday, October 3rd -- Home of Lynn Soussou 10 a.m.
Bunco - October 18th
Hostess: Linda Einisman
Family picnic – October 21, 2017 ICC classic cars, a white tent catered event  - view gallery 
Book Club – October 27th
NOVEMBER
General Meeting
Hostess: Sara Gapin
Wednesday, November 1st   10 a.m.
Guest speaker:  Board member, Sarah Checcone, J.D. - view gallery
Bunco - Wednesday, November 15th - Hostess:  Heather Suescun 7 p.m.
Book Club  - NO BOOK CLUB THIS MONTH
DECEMBER
BOD Meeting
December 5th 10 a.m.
Meeting Room A, Gulf Gate Library
HOLIDAY PARTY
Home of Karry DiTomaso
view gallery
December 12th 6 p.m.
No Bunco this month.
Book Club - First Friday this month - December 1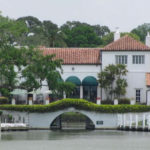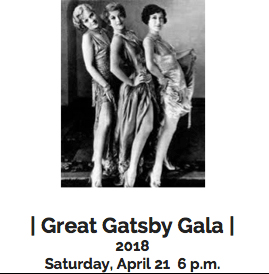 FEBRUARY
Award Winning - FMAA Walk for Wellness - join us!
Time / Details & RSVP here
Saturday, Feb, 3rd
1 Marina Plaza, Sarasota, FL 34236
Free Yoga night
Tuesday, Feb. 6th
(daughters welcome!)
7:30-8:45 p.m.
RSVP HERE
RE3 Healing Institute/Member, Nicky Farahvar
BOARD MEETING
Tuesday, February 6th 10 a.m.
Anne Windom
RSVP HERE
Bunco Party
Wednesday, February 21st
hostess:  Priyanka Gupta 7 p,m.
RSVP HERE
MOMS GROUP!
THE COOKIE COTTAGE!
Thursday, February, 22nd - 11 a.m.
RSVP HERE
Book Club February 23rd
APRIL
G.E.M.S.
Good Emergency Mother's Substitute Babysitting Class
-more information-

GENERAL MEETING
Home of Jeanne Marlowe
Speaker Scott Dunbar
Monday, April 2nd
11 a.m. - 12:30 p.m.
RSVP
MOMS GROUP
Wednesday, April 4th 11-11:30 a.m.
Sarasota Children's Garden
"Mama Mia We Are Making Our Own Pizza"
RSVP 
BOARD MEETING
Monday, April 30th
10 a.m. - 11:30 a.m.
Vincent Academy
RSVP
GREAT GATSBY GALA!
Annual Fundraising Event
April 21, 2018
6 p.m.
The Field Club
RSVP HERE
Book Club April 27th
No Bunco this month.