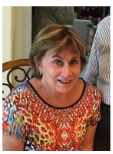 Linda Einisman
Giving Challenge Chair
2016-2017
Last year we participated in:
The Best Board Member Engagement competition
Best Giving Challenge Video competition
Best Nonprofit Partnership competition are ongoing.
Watch the video below and visit our partner websites!
WE RAISED ALMOST $10,000!
Thank You To All Our Donors!
Thank You To Our Sponsors: Sarasota Community Foundation, Patterson Foundation, William G. and Marie Selby Foundation, Manatee Community Foundation, Knight Foundation & Herald Tribune Media Group.
 Committee Member Contributor - Video credits:  Erin Lilly