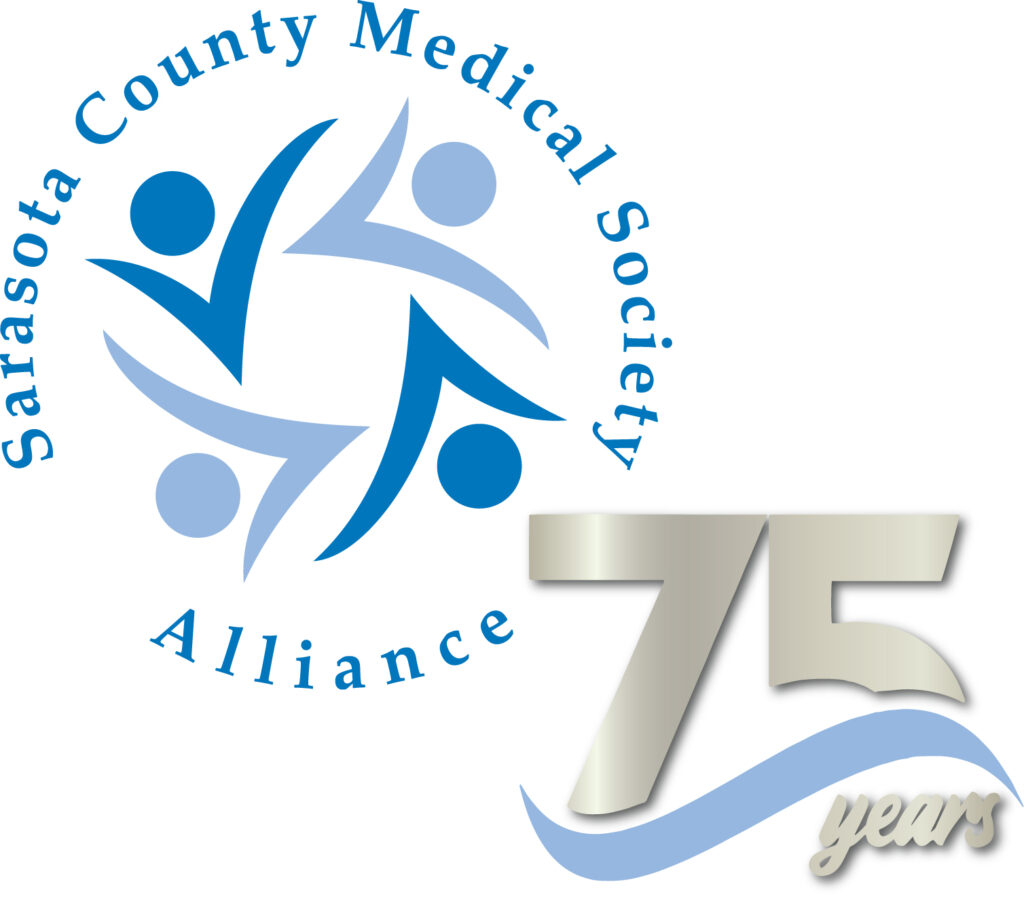 Dear Prospective Member:
To be eligible, regular Members shall be spouses, life partners, or significant others of physicians practicing or medical students training in Sarasota County and who are either members of or eligible for membership in the Sarasota County Medical Society (SCMS). Widows, widowers, and divorced spouses of physicians or medical students who have not remarried outside the profession are also eligible. Physicians who are eligible for membership in SCMS are also welcome to join our organization. Regular members are expected to pay County dues, have the right to vote, be eligible to hold office, and serve on committees.
Please complete this form and join us today! We look forward to having you in the Alliance. Annual county membership dues are $75. Dues paid during or after Fall Coffee are good for the following calendar year. Annual state membership dues to join the Florida Medical Association Alliance (FMAA) are an additional $50, optional.
Mail check or credit card information including number, exp date, code, and zip code to SCMSA, P.O. Box 110072, Lakewood Ranch, FL 34211 or email Phyllis Weitzner at [email protected].
Please contact [email protected] for more information.
Use Square to pay dues or remit check to SCMSA, PO Box 110072, Lakewood Ranch, FL 34211

$75 County Dues via Square

$125: $75 County plus $50 FMAA State Dues via Square