Moms with Small Children Group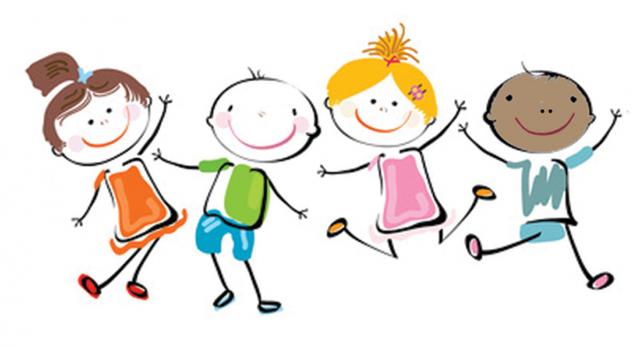 Need a break from the four walls of your home?  Would you like the company of potential new friends and like minded-moms?
We invite you to join our moms group for a day out!   Send us your name and kids' ages and we will reach out to you!  We are glad you are here!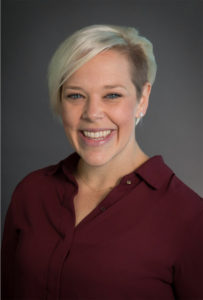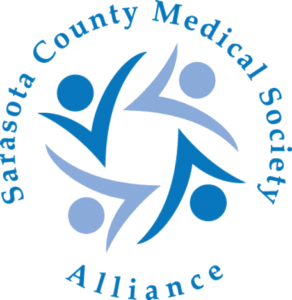 Diane Silverstein
Co-Chair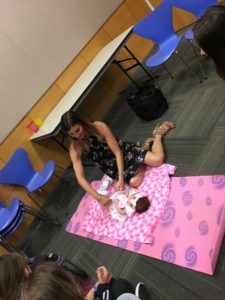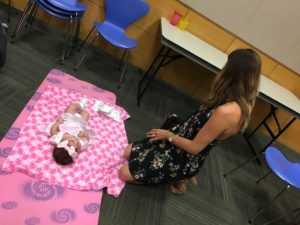 Moms group Co-Chair Diane Silverstein assists with diaper change day our G.E.M.S. program.
2017-18 Meet Ups!
click link below for more details!
LAST MEETUP OF THE YEAR!
SARASOTA CHILDREN'S GARDEN
Cost: 0-2 years Free
3-12 years 5$
Adults 10$
Teaching Garden: "Mama Mia We Are Making Our Own Pizza" 
When
Wed, April 4, 11:00am – 11:30am
DescriptionWe welcome you and your children to visit our "Teaching Garden" Wednesday mornings at 11am for our NEW class "Mama Mia We Are Making Our Own Pizza!" Each week we will be planting a new veggie or herb seed to take home for your own pizza pie.
GET YOURSELF ON OUR LIST
to be notified!
click here:
www.memberplanet.com
/s/scmsa/momswithsmallchildrengroup